No Orcs, Just Daffies, Please
Last week at this time the local weather people said we had a chance of flurries for the next day. I had a tennis match at 9:30 a.m. last Tuesday. Sure enough, woke up to light flurries.
After our match, my tennis partner, Susan, and I decided to go out to lunch. It was sunny when we left the rec center. While we were sitting in First Watch the light outside started to change. It grew darker as the clouds thickened.
Susan exclaimed, "Oh wow! Look at that snow coming down!"
I looked out the window to see what the weathermen and women would later that night refer to as a "snow squall." Here's the scene at the shopping center we were at. My windshield got covered in less than 10 minutes.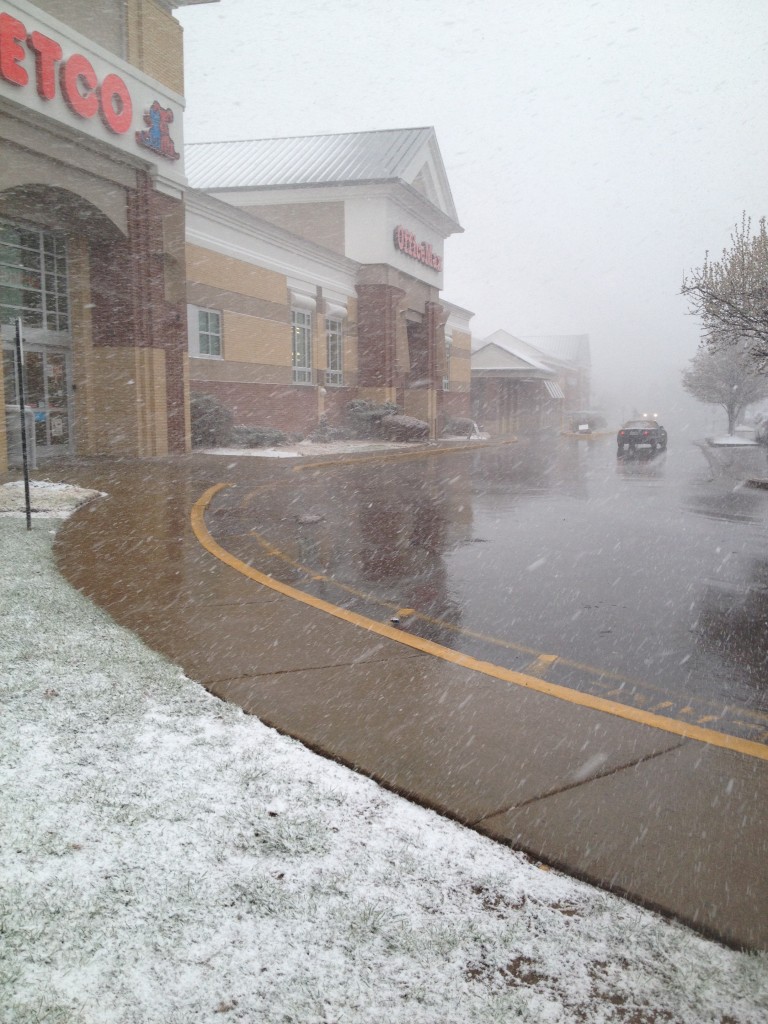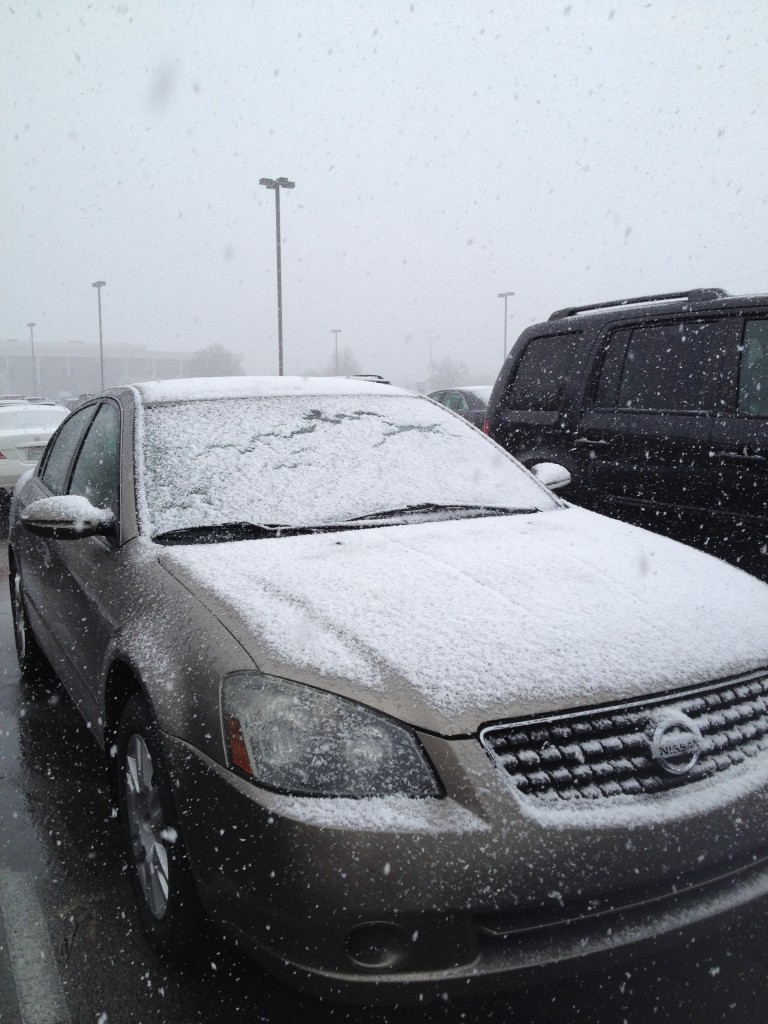 The crazy thing about the weather last Tuesday was we'd get these "snow squalls" for anywhere between five and thirty minutes, then it'd clear up, get sunny, the snow that had just accumulated would melt, and then it'd repeat. Wild!
I thought about that on my walk today, which I took in one of my favorite places: Lenox Village.
I don't know why I like it over there so much, but I do. Part of it is because I do a nice, flat loop. (The neighborhood I live in doesn't always inspire me to walk due to all the hills. I'm not ashamed to admit I'm a wee bit lazy when it comes to climbing hills.)
I also like the architecture and the vibe in general. There's even a mystery bookstore I pass on my strolls.
But perhaps the streets have something to do with it? I mean, they have cool names. The main one I walk on is Sunnywood. How can you not feel good walking on street with such a happy sounding name?
But there's also Bienville, Sugar Plum Road, and, my personal favorites, Tolkien and Hobbit Lanes.
Today I switched up my loop and turned left on Sugar Plum Road rather than following Sunnywood all the way down and wrapping around to come back up Sugar Plum. That's when I saw this lovely creek I always pass from a different perspective.
I'm glad I did. It's pretty from the way I normally see it too, but today I noticed the daffies (daffodils) in a new light. It was such a beautiful day I decided to have some fun snapping pics to capture a place that always gets my Muse's juices flowing.