Appearances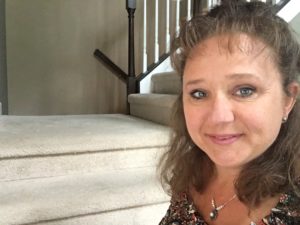 Despite her seemingly outgoing nature, Courtney is a little reserved about making public appearances.
However, once in a while you'll spot her coming out of her shell. Here's where to find her when she does:
ONGOING APPEARANCES
Tuesdays 7 pm Central: Courtney hosts the Haunt Jaunts radio show on ParaMania Radio.
UPCOMING APPEARANCES
September 29-October 1, 2017: ScareFest, Lexington, KY (as a vendor representing Haunt Jaunts)
PREVIOUS APPEARANCES
May 12, 2017: The Haunted Chronicles, ParaMania Radio
February 11, 2017: The Fearless Ghosthunter Radio Show, ParaMania Radio
August 23, 2015: Local Author Book Fair, Brentwood Public Library, Brentwood, TN 1-5 p.m.
October 31, 2014: Kim Power Stilson Talk Radio Show – Click here to listen to the recording.