Courtney Lynn Mroch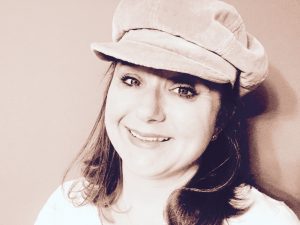 Courtney Lynn Mroch also writes horror under the nom de plume, C. Le Mroch. She considers herself a Genre Mixologist since her fiction spans the gamut from romance, mystery and suspense to horror, fantasy and paranormal –and is usually a blend of two or more of those categories.
In addition to writing fiction, Courtney is an Ambassador of Dark Tourism for Haunt Jaunts, a travel site for restless spirits, where she shares her adventures jaunting to haunted, mysterious and macabre places and events.
When she can she sneaks in time for essays, articles, and short stories. Her work has even won a few awards.
Courtney hails from Denver, Colorado. She attended the University of Arizona where she received a B.A. in Communications. She's married to her high school sweetheart and love of her life, Wayne Pryor. Courtney and Wayne currently reside in Nashville, Tennessee, with their cats, Tigger and Lady Tabitha Tabernathy Tabberkins Pryor (or Tabby for short). When Courtney is not writing, traveling or spending time with her family, it's a safe bet you'll find her on a tennis court or yoga mat somewhere.